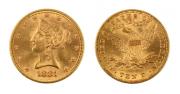 As long-term care insurance premiums keep rising and fewer companies are offering policies, seniors are looking for other ways to help pay for long-term care. Annuity "nursing home doublers" have emerged as a new long-term care option. These doublers can be beneficial, but as with any annuity product, customers should use caution before purchasing.
An annuity is a contract with an insurance company under which the consumer pays the company a certain amount of money and the company sends the consumer a monthly check for the rest of his or her life, or for a certain term. Immediate annuities are a way to receive a guaranteed income for life and can be useful in Medicaid planning.
Local Elder Law Attorneys in Ashburn, VA
Meet Jean Ball
Hale Ball Carlson Baumgartner Murphy PLC
Jean Galloway Ball is certified in Elder Law by the National Elder Law Foundation. She is a 1977 honors graduate of the National Law Center, George Washington University, and she did her undergraduate work at the University of California at Berkeley, graduating Phi Beta Kappa in 1971. She is admitted to practice in Vir...
(703) *** ****
Learn more
Tell us about your legal issue and we will put you in touch with Jean Ball.
Meet Daniel Steven
Daniel N. Steven, LLC
Daniel N. Steven is an attorney licensed in Maryland and the District of Columbia. with many years of experience in complex estate planning and Elder Law. He is rated by Martindale-Hubbell as an AV Preeminent 5.0 out of 5 rated attorney.
(301) *** ****
Learn more
Tell us about your legal issue and we will put you in touch with Daniel Steven.
Meet Margaret O'Reilly
Margaret A. O'Reilly, PC
Margaret A. O'Reilly is an estate planning and elder law attorney with over thirty-five years of legal experience. Attorney O'Reilly graduated from Duke University with a degree in psychology, and received her law degree from Northeastern University School of Law in Boston, Massachusetts. For over 15 y...
(703) *** ****
Learn more
Tell us about your legal issue and we will put you in touch with Margaret O'Reilly.
Many insurance companies that sell annuities are now offering "nursing home doublers" to help pay for long-term care. If the beneficiary of such an annuity needs long-term care, the insurance company will make double payments for five years or until the annuity's cash value is depleted. To activate the doubler, the annuitant needs to be unable to perform two of six activities of daily living (i.e., eating, bathing, dressing, transferring, toileting, and continence). Once the five years are up and if the annuity still has a cash value, the insurance company would go back to making regular payments.
The benefit of a doubler is that it is relatively inexpensive. Many insurance companies offer the doubler at no additional cost beyond the lifetime income rider fee. If there are additional fees, the fees are usually low. The double payments are not designed to cover the full cost of long-term care, but they can help defray the cost.
Before purchasing an annuity, you should fully research the product. While annuities—particularly immediate annuities--can be a valuable retirement product, annuity salespeople have come under scrutiny for targeting older Americans with deceptive sales tactics. Before purchasing an annuity with a doubler, find out whether it covers home care in addition to nursing home care. In addition, using a doubler depletes the cash value of your policy, which means there would be less left in the annuity to leave to your heirs. Also, if you purchase a joint annuity, the doubler will only cover one spouse's long-term care.
Before making any purchases consult with your elder law attorney to find out the best way to plan for long-term care.
Last Modified: 05/13/2016