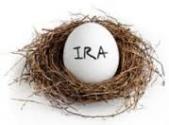 Passing down a Roth IRA can seem like a good idea, but it doesn't always make the most sense. Before converting a traditional IRA into a Roth IRA to benefit your heirs, you should consider the tax consequences.
Earnings in a traditional IRA generally are not taxed until they are distributed to you. At age 70 1/2 you have to start taking distributions from a traditional IRA. Contributions to a Roth IRA are taxed, but the distributions are tax-free. You also do not have to take distributions on a Roth IRA.
Local Elder Law Attorneys in Ashburn, VA
Meet Judith Mitnick
Needham Mitnick & Pollack, PLC
Judith Mtinick is well known for acting as a guardian, conservator, trustee or agent on behalf of clients or by court appointment. This experience gives her a wide perspective and extensive practical knowledge that she uses when advising clients in drafting their planning documents. Her experience, as a court appointed...
(703) *** ****
Learn more
Tell us about your legal issue and we will put you in touch with Judith Mitnick.
Meet Ron Landsman
Landsman Law Group
Ron M. Landsman has been practicing elder law since 1983, before it was known as elder law, originally with Landsman and Laster, Washington, D.C., then Landsman, Eakes and Laster, also in Arlington, VA, and since 1990 in his own practice in Montgomery County, Maryland. He has been among the most active members of the...
(240) *** ****
Learn more
Tell us about your legal issue and we will put you in touch with Ron Landsman.
Meet Mindy Felinton
Felinton Elder Law & Estate Planning Centers
Mindy Felinton concentrates in the areas of Medicaid planning, Veterans' Benefits, asset protection, nursing home planning, elder law, wills, estate planning, trusts, living wills, powers of attorney, probate administration and trust administration and began her legal career 30 years ago as an Assistant State Attorney...
(301) *** ****
Learn more
Tell us about your legal issue and we will put you in touch with Mindy Felinton.
Leaving your heirs a tax-free Roth IRA can be used as part of an estate plan. However, in figuring out the best type of IRA to leave to your beneficiaries, you need to consider whether your beneficiary's tax rate will be higher or lower than your tax rate when you fund the IRA. In general, if your beneficiary's tax rate is higher than your tax rate, then you should leave your beneficiary a Roth IRA. Because the funds in a Roth IRA are taxed before they are put into the IRA, it makes sense to fund it when your tax rate is lower. On the other hand, if your beneficiary's tax rate is lower than your tax rate, a traditional IRA might make more sense. That way, you won't pay the taxes at your higher rate; instead, your beneficiary will pay at the lower tax rate.
Regardless of which IRA you pass on to your heirs, remember that your IRA is part of your taxable estate, so it can be subject to estate taxes if your estate is over the estate tax exemption ($5,450,000 in 2016).
Also bear in mind that the above is based on the tax rules as they now exist (August 2016). Future tax rules regarding inherited IRAs may change, making certain strategies more or less advantageous.
Last Modified: 08/22/2016