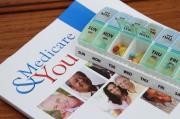 Are you approaching age 65 and currently covered by a marketplace health care plan under the Affordable Care Act (aka "Obamacare")? If so, you should think carefully about your options. While it's possible to keep or renew your marketplace plan once you become eligible for Medicare, there could be steep costs for doing so, and switching to Medicare is viewed as the best option in virtually all cases.
But many are unaware of this because there is no warning to consumers nearing 65 about the consequences of failing to make the right choices.
Local Elder Law Attorneys in Ashburn, VA
Meet Loretta Williams
Hale Ball Carlson Baumgartner Murphy PLC
Loretta Morris Williams is a certified elder law attorney by the National Elder Law Foundation. Ms. Williams was admitted to the Council of Advanced Practitioners, National Academy of Elder Law Attorneys (NAELA) in 2012. She serves as President of the Virginia Academy of Elder Law Attorneys. Ms. Willia...
(703) *** ****
Learn more
Tell us about your legal issue and we will put you in touch with Loretta Williams.
Meet John Laster
Law Offices of John L. Laster
John Laster is a lawyer licensed to practice in Virginia, Maryland and the District of Columbia. He limits his practice to wealth transfer planning, trusts, wills, powers of attorney, health care decision-making issues, estate administration and related tax, elder law and disability concerns. Listed in The Best Lawyers...
(703) *** ****
Learn more
Tell us about your legal issue and we will put you in touch with John Laster.
Meet Samantha Fredieu
Hale Ball Carlson Baumgartner Murphy PLC
Attorney Samantha Simmons Fredieu is an associate at Hale Ball. Ms. Fredieu graduated magna cum laude from Vermont Law School where she was the symposium editor on the Vermont Law Review, a production editor on the Vermont Journal of Environmental Law, and a member of the Moot Court Advisory Board. She has clerked for...
(703) *** ****
Learn more
Tell us about your legal issue and we will put you in touch with Samantha Fredieu.
One incentive to switch to Medicare is that most who receive premium subsidies under a marketplace plan will lose those subsidies once they become eligible for Medicare. Continued subsidies are only available for those who haven't accumulated sufficient work credits and who therefore will have to pay for their Medicare Part A, the hospitalization benefit. Medicare enrollees who have worked long enough, which is the vast majority, get Part A for free and will lose their marketplace subsidies. And people who haven't worked long enough to get Medicare Part A for free and who stick with a marketplace plan may be charged an extra 10 percent in their premiums for twice the number of years they could have had Part A but didn't get it.
But more importantly, those who remain in their marketplace plan after becoming eligible for Medicare could start to accumulate similar late fees for Medicare Part B, which covers outpatient and preventative care like doctor visits and tests. Part B has a monthly premium that changes each year (it is $104.90 a month in 2016). Individuals who don't sign up for Part B when they first become eligible can pay a 10 percent premium penalty for each year that enrollment is delayed. However, there is an exception.
Those who get their marketplace coverage through their employer -- plans that are called Small Business Health Options (SHOP) -- need to talk to their employer to see whether they need Medicare in addition to their employer coverage. If the employer has more than 20 employees, insureds do not need to sign up for Part B right away because the employer's health plan will be the primary insurer. Upon retirement, there is a special enrollment period of eight months to sign up for Part B, without penalty. If the employer has fewer than 20 employees, insureds should enroll in Medicare Part B when first eligible. (For details, click here. For more from the Medicare Rights Center on how Medicare interacts with employer coverage, click here.)
There may be a similar penalty for failing to sign up for Medicare Part D, the prescription drug benefit, when a Medicare beneficiary first becomes eligible.
That said, keeping a marketplace plan and foregoing Medicare may conceivably make sense for some wealthy older adults because the marketplace plan may be cheaper than Medicare's highest premiums for Part B, which are income-based. But premiums should never be the only consideration, Bonnie Burns, training and policy specialist for California Health Advocates, told Kaiser Health News.
"It boils down to a comparison of benefits and costs," Burns said. And the Medicare Rights Center advises everyone with a marketplace health plan to drop it and enroll in Medicare Parts A, B and D as soon as they qualify.
Also, bear in mind that it is up to consumers to notify their marketplace insurer to halt the subsidies as soon as they become eligible for Medicare, whether or not they actually sign up for Medicare. Otherwise, they may have to repay the subsidies when they file their taxes.
For more about signing up for Medicare, click here.
For more about Medicare, click here.
Last Modified: 01/28/2016