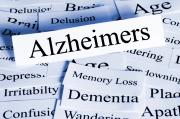 If you or a loved one has been diagnosed with Alzheimer's disease, it is important to start planning immediately. There are several essential documents to help you once you become incapacitated, but if you don't already have them in place, you need to act quickly after a diagnosis.
Having dementia does not mean an individual is not mentally competent to make planning decisions. The person signing documents must have "testamentary capacity," which means he or she must understand the implications of what is being signed. Simply having a form of mental illness or disease does not mean that you automatically lack the required mental capacity. As long as you have periods of lucidity, you may still be competent to sign planning documents. For more information on mental capacity, click here.
Local Elder Law Attorneys in Ashburn, VA
Meet Margaret O'Reilly
Margaret A. O'Reilly, PC
Margaret A. O'Reilly is an estate planning and elder law attorney with over thirty-five years of legal experience. Attorney O'Reilly graduated from Duke University with a degree in psychology, and received her law degree from Northeastern University School of Law in Boston, Massachusetts. For over 15 y...
(703) *** ****
Learn more
Tell us about your legal issue and we will put you in touch with Margaret O'Reilly.
Meet John Laster
Law Offices of John L. Laster
John Laster is a lawyer licensed to practice in Virginia, Maryland and the District of Columbia. He limits his practice to wealth transfer planning, trusts, wills, powers of attorney, health care decision-making issues, estate administration and related tax, elder law and disability concerns. Listed in The Best Lawyers...
(703) *** ****
Learn more
Tell us about your legal issue and we will put you in touch with John Laster.
Meet Ron Landsman
Ron M. Landsman, P.A.
Ron M. Landsman has been practicing elder law since 1983, before it was known as elder law, originally with Landsman and Laster, Washington, D.C., then Landsman, Eakes and Laster, also in Arlington, VA, and since 1990 in his own practice in Montgomery County, Maryland. He has been among the most active members of the...
(240) *** ****
Learn more
Tell us about your legal issue and we will put you in touch with Ron Landsman.
The following are some essential documents for someone diagnosed with dementia:
In addition to executing these documents, it is also important to create a plan for long-term care. Long-term care is expensive and draining for family members. Developing a plan now for what type of care you would like and how to pay for it will help your family later on. Your attorney can assist you in developing that plan and drafting any necessary documents.
Last Modified: 04/26/2016