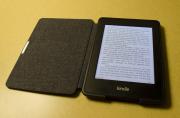 More and more of the music, movies, and books we own exist only online, in digital form. What happens to these collections after the owner dies? Surprisingly, while you may want your heirs to have access to the books, music and films that you loved, without a physical copy these items cannot be easily passed down.
According to most user agreements with companies like Apple and Amazon, when you purchase digital content, you are only purchasing a license to use the content. This license does not give you the right to transfer the e-book or MP3 to anyone else -- even when you die. Instead, upon your death the contract expires and no one else has the right to access it.
Local Elder Law Attorneys in Ashburn, VA
Meet Mindy Felinton
Felinton Elder Law & Estate Planning Centers
Mindy Felinton concentrates in the areas of Medicaid planning, Veterans' Benefits, asset protection, nursing home planning, elder law, wills, estate planning, trusts, living wills, powers of attorney, probate administration and trust administration and began her legal career 30 years ago as an Assistant State Attorney...
(301) *** ****
Learn more
Tell us about your legal issue and we will put you in touch with Mindy Felinton.
Meet Daniel Steven
Daniel N. Steven, LLC
Daniel N. Steven is an attorney licensed in Maryland and the District of Columbia. with many years of experience in complex estate planning and Elder Law. He is rated by Martindale-Hubbell as an AV Preeminent 5.0 out of 5 rated attorney.
(301) *** ****
Learn more
Tell us about your legal issue and we will put you in touch with Daniel Steven.
Meet Evan Farr
The Law Firm of Evan H. Farr, P.C.
In practice since 1987, Fairfax Attorney Evan Farr is widely recognized as one of the leading Elder Law, Estate Planning, and Specials Needs attorneys in Virginia and one of foremost experts in the Country in the field of Medicaid Asset Protection and related Trusts. Evan Farr has been quoted or cited as an expert by n...
(703) *** ****
Learn more
Tell us about your legal issue and we will put you in touch with Evan Farr.
There are no solutions to this issue yet. Although many states are starting to pass laws that deal with digital assets, most of these laws concern email and social media accounts, not digital content.
If you own a device that contains digital content, you can pass that device on to your heirs, but there is no guarantee the content will remain. You can also give your heirs access to your passwords so they can access your account. Some estate planners are suggesting that people set up a trust to purchase online content. If the trust owns the content, the contract won't expire when you do. However, these trusts have not been legally tested yet. Until the law catches up with technology, this is a legal gray area.
For more information about digital assets in the context of estate planning, click here.
Last Modified: 12/24/2014