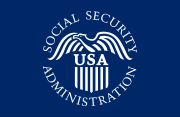 Americans are misinformed about many aspects of Social Security, and local Social Security offices may not be helping, according to a study by the Government Accountability Office (GAO). The study found that the Social Security field offices often did not provide key information that would help people make well-informed decisions about when to file for benefits.
Deciding on the right time and the right way to apply for benefits can be confusing for many people. While you can apply for Social Security at age 62, your monthly benefit will be much lower than if you waited until your full retirement age to collect benefits. On the other hand, if you wait to start collecting benefits until age 70, your monthly benefit will be significantly increased. In addition, your spouse is entitled to benefits on your work record, and spousal benefits can sometimes be higher than collecting on the spouse's own work record.
Local Elder Law Attorneys in Ashburn, VA
Meet Loretta Williams
Hale Ball Carlson Baumgartner Murphy PLC
Loretta Morris Williams is a certified elder law attorney by the National Elder Law Foundation. Ms. Williams was admitted to the Council of Advanced Practitioners, National Academy of Elder Law Attorneys (NAELA) in 2012. She serves as President of the Virginia Academy of Elder Law Attorneys. Ms. Willia...
(703) *** ****
Learn more
Tell us about your legal issue and we will put you in touch with Loretta Williams.
Meet Judith Mitnick
Needham Mitnick & Pollack, PLC
Judith Mtinick is well known for acting as a guardian, conservator, trustee or agent on behalf of clients or by court appointment. This experience gives her a wide perspective and extensive practical knowledge that she uses when advising clients in drafting their planning documents. Her experience, as a court appointed...
(703) *** ****
Learn more
Tell us about your legal issue and we will put you in touch with Judith Mitnick.
Meet Samantha Fredieu
Hale Ball Carlson Baumgartner Murphy PLC
Attorney Samantha Simmons Fredieu is an associate at Hale Ball. Ms. Fredieu graduated magna cum laude from Vermont Law School where she was the symposium editor on the Vermont Law Review, a production editor on the Vermont Journal of Environmental Law, and a member of the Moot Court Advisory Board. She has clerked for...
(703) *** ****
Learn more
Tell us about your legal issue and we will put you in touch with Samantha Fredieu.
The GAO observed 30 in-person claims at Social Security field offices and found that the employees did not consistently provide accurate information to workers. For example, in eight of 26 claims interviews in which the worker could have received higher monthly benefits by waiting until a later age, the Social Security employee did not discuss the advantages and disadvantages of delaying claiming.
Another common area of misinformation involves working while taking Social Security. If you collect benefits before full retirement age and continue to work, there is a limit to how much you can earn and still collect benefits. If you earn over the threshold, Social Security will deduct $1 from your benefits for each $2 you earn. It is important to know, however, that any benefits withheld while you continue to work are not gone forever. Once you reach your full retirement age, your monthly benefit will be increased permanently to account for the months in which benefits were withheld. The GAO study found that only seven of the 18 benefit applicants for whom the retirement earnings test could potentially apply were given complete information about how the test worked.
The study demonstrates that workers nearing retirement should do their research before applying for benefits. The GAO study offered several recommendations to the Social Security Administration, including ensuring that field officers inform workers about the benefits of delaying retirement and providing better information about how work affects Social Security benefits.
To read the study, click here.
For more information about Social Security, click here.
Last Modified: 05/26/2017