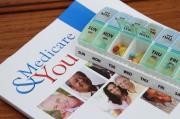 One of President-elect's Donald Trump's campaign promises was to repeal the Affordable Care Act (ACA), aka Obamacare, and Republicans in Congress have vowed to make repeal one of their first acts in the new term. While repealing Obamacare will have implications for millions of younger people covered by the insurance, it will also affect Medicare beneficiaries.
To begin with, the ACA requires insurers to provide free preventative care coverage to Medicare beneficiaries. Without that requirement, seniors may end up having to pay for many preventative care services.
Local Elder Law Attorneys in Ashburn, VA
Meet Susan Pollack
Needham Mitnick & Pollack, PLC
Susan Pollack served as Chairperson of the Falls Church Senior Citizens Commission from 1997 to 2011 and was on the Executive Board of the Falls Church Education Foundation. She has also served on the Board of Directors of the Alzheimer's Association of the National Capital Area and is a member of the Arlington B...
(703) *** ****
Learn more
Tell us about your legal issue and we will put you in touch with Susan Pollack.
Meet Samantha Fredieu
Hale Ball Carlson Baumgartner Murphy PLC
Attorney Samantha Simmons Fredieu is an associate at Hale Ball. Ms. Fredieu graduated magna cum laude from Vermont Law School where she was the symposium editor on the Vermont Law Review, a production editor on the Vermont Journal of Environmental Law, and a member of the Moot Court Advisory Board. She has clerked for...
(703) *** ****
Learn more
Tell us about your legal issue and we will put you in touch with Samantha Fredieu.
Meet Judith Mitnick
Needham Mitnick & Pollack, PLC
Judith Mtinick is well known for acting as a guardian, conservator, trustee or agent on behalf of clients or by court appointment. This experience gives her a wide perspective and extensive practical knowledge that she uses when advising clients in drafting their planning documents. Her experience, as a court appointed...
(703) *** ****
Learn more
Tell us about your legal issue and we will put you in touch with Judith Mitnick.
In addition, the ACA reduced prescription drug costs under Medicare Part D and phased in an elimination of the infamous "doughnut hole." The doughnut hole is the period of time in which seniors are responsible for 100 percent of the cost of prescription drugs. Under the ACA, the percentage seniors pay for drugs while in this coverage gap was capped at 50 percent starting in 2011 and is supposed to continue dropping until the doughnut hole is eliminated completely in 2020. (For more on how the ACA addresses the doughnut hole, click here.)
A little--known fact about the ACA is that it contains provisions designed to strengthen Medicare. Repealing the ACA may eliminate those provisions, potentially destabilizing Medicare. The ACA also established programs to reduce Medicare waste, fraud, and abuse. Thanks to these measures, according to the Center on Budget and Policy Priorities, the Medicare hospital insurance fund is projected to remain solvent eleven years longer than before the ACA was enacted.
These factors combined with the fact that millions of near-seniors aged 50-64 could lose coverage, leaving them in poorer health when they become eligible for Medicare, could raise future Medicare costs for existing beneficiaries.
For more information on the implications of ACA repeal for Medicare, click here and here.
Last Modified: 12/23/2016