Premiums for New Long-Term Care Insurance Policies Actually Decline in Some Cases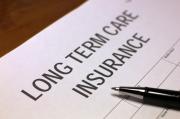 A healthy 55-year-old man can expect to pay $1,015 annually for a new policy offering $164,000 in current long-term care insurance benefits, according to the 2016 Long Term Care Insurance Price Index, an annual report from the American Association for Long-Term Care Insurance, an industry group. This amount is 4.2 percent lower than the 2015 figure of $1,060.
The price of similar coverage for a couple also declined. A married couple both age 60 would pay $2,010 per year combined for a total of $328,000 of long-term care insurance coverage. This represents a 7.5 percent decrease from 2015, when the association reported that a couple could expect to pay $2,170. Adding an inflation growth option that builds the couple's benefit pool to a combined $730,000 at age 85 would cost an average of $3,560 a year, 9.4 percent lower than last year.
Local Elder Law Attorneys in Ashburn, VA
Meet John Laster
Law Offices of John L. Laster
John Laster is a lawyer licensed to practice in Virginia, Maryland and the District of Columbia. He limits his practice to wealth transfer planning, trusts, wills, powers of attorney, health care decision-making issues, estate administration and related tax, elder law and disability concerns. Listed in The Best Lawyers...
(703) *** ****
Learn more
Tell us about your legal issue and we will put you in touch with John Laster.
Meet Evan Farr
Farr Law Firm
In practice since 1987, Fairfax Attorney Evan Farr is widely recognized as one of the leading Elder Law, Estate Planning, and Specials Needs attorneys in Virginia and one of foremost experts in the Country in the field of Medicaid Asset Protection and related Trusts. Evan Farr has been quoted or cited as an expert by n...
(703) *** ****
Learn more
Tell us about your legal issue and we will put you in touch with Evan Farr.
Meet Jean Ball
Hale Ball Carlson Baumgartner Murphy PLC
Jean Galloway Ball is certified in Elder Law by the National Elder Law Foundation. She is a 1977 honors graduate of the National Law Center, George Washington University, and she did her undergraduate work at the University of California at Berkeley, graduating Phi Beta Kappa in 1971. She is admitted to practice in Vir...
(703) *** ****
Learn more
Tell us about your legal issue and we will put you in touch with Jean Ball.
The association's executive director, Jesse Slome, attributed the price decline to two main factors. "First, a couple of insurers that were selling in 2015 are no longer, and they had some high prices," he said. "And, some tweaks apparently have reduced costs for the segments we look at. Combined, that brought down the averages." But he added that many of the insurers are charging the same in 2016 as they did a year ago
In fact, prices for some female applicants went up. Leading insurers began charging women higher premiums in 2013 due to their increased likelihood of needing long-term care. Coverage equal to that of the man in the example above would cost a 55-year-old single woman $1,490, 7.2 percent higher than 2015's figure of $1,390 per year.
However, rates vary significantly from insurer to insurer for virtually identical policy benefits, pointing to the need to compare prices before purchasing. For example, the average 55-year-old woman could pay as little as $1,100 a year or as much as $1,880 – a 73 percent difference -- depending on which insurer she buys from. Similarly, a policy with inflation protection for a married couple both age 60 could be as low as $2,985 or as high as $4,190, a 45 percent spread.
This year's Index includes rates from all long-term care insurers (fewer than ten companies at this point), using policies sold in Tennessee, which is viewed as a representative state. The association notes that rates vary by state and are subject to change.
For the association's one-page index showing average prices for common scenarios, including comparisons to 2015 prices, click here.
Last Modified: 02/26/2016