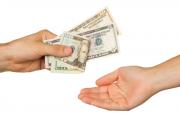 The median cost of a private nursing home room in the United States has increased slightly to $92,378 a year, up 1.24 percent from 2015, according to Genworth's 2016 Cost of Care survey, which the insurer conducts annually. Genworth reports that the median cost of a semi-private room in a nursing home is $82,125, up 2.27 percent from 2015. The rise in prices is modest compared to the 4.2 percent and 3.8 percent gains, respectively, in 2015.
The price rise was even lower for assisted living facilities, where the median rate ticked up only .78 percent, to $3,628 a month. The national median rate for the services of a home health aide was $20 an hour, the same rate as 2015, and the cost of adult day care, which provides support services in a protective setting during part of the day, actually fell from $69 to $68 a day.
Local Elder Law Attorneys in Ashburn, VA
Meet Jean Ball
Hale Ball Carlson Baumgartner Murphy PLC
Jean Galloway Ball is certified in Elder Law by the National Elder Law Foundation. She is a 1977 honors graduate of the National Law Center, George Washington University, and she did her undergraduate work at the University of California at Berkeley, graduating Phi Beta Kappa in 1971. She is admitted to practice in Vir...
(703) *** ****
Learn more
Tell us about your legal issue and we will put you in touch with Jean Ball.
Meet John Laster
Law Offices of John L. Laster
John Laster is a lawyer licensed to practice in Virginia, Maryland and the District of Columbia. He limits his practice to wealth transfer planning, trusts, wills, powers of attorney, health care decision-making issues, estate administration and related tax, elder law and disability concerns. Listed in The Best Lawyers...
(703) *** ****
Learn more
Tell us about your legal issue and we will put you in touch with John Laster.
Meet Mindy Felinton
Felinton Elder Law & Estate Planning Centers
Mindy Felinton concentrates in the areas of Medicaid planning, Veterans' Benefits, asset protection, nursing home planning, elder law, wills, estate planning, trusts, living wills, powers of attorney, probate administration and trust administration and began her legal career 30 years ago as an Assistant State Attorney...
(301) *** ****
Learn more
Tell us about your legal issue and we will put you in touch with Mindy Felinton.
Alaska continues to be the costliest state for nursing home care, with the median annual cost of a private nursing home room totaling $297,840. Oklahoma again was found to be the most affordable state, with a median annual cost of a private room of $60,225, which did not increase in 2016.
While prices may not have increased drastically from last year, the survey found that Americans underestimate the cost of in-home long-term care by almost 50 percent. Thirty percent believe it will be less than $417 a month. In fact, an in-home aide working 44 hours a month would cost $3,861, according to Genworth. For more information, click here.
The 2016 survey was based on responses from more than 15,000 nursing homes, assisted living facilities, adult day health facilities and home care providers. The survey was conducted by phone during January and February of 2016.
For more on Genworth's 2016 Cost of Care Survey, including costs for your state, click here.
For more articles on senior living, including alternatives to nursing homes, click here.
Last Modified: 05/12/2016