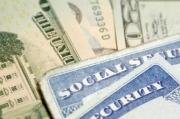 Millions of Americans rely on Social Security for some or all of their retirement income, and millions more are paying into the system in the expectation that it will be there for them when they retire. What changes should be made to the current Social Security system, if any, to keep it solvent and ensure that retirees do not live in poverty?
The 2016 presidential candidates have a wide range of proposals, from raising the full retirement age (most of the Republican candidates) to increasing the minimum benefit (Bernie Sanders and Martin O'Malley). As a way to increase revenue, all three Democratic candidates favor lifting the payroll tax cap; currently, no Social Security tax is paid on income over $118,500 (in 2016).
Local Elder Law Attorneys in Ashburn, VA
Meet Ron Landsman
Ron M. Landsman, P.A.
Ron M. Landsman has been practicing elder law since 1983, before it was known as elder law, originally with Landsman and Laster, Washington, D.C., then Landsman, Eakes and Laster, also in Arlington, VA, and since 1990 in his own practice in Montgomery County, Maryland. He has been among the most active members of the...
(240) *** ****
Learn more
Tell us about your legal issue and we will put you in touch with Ron Landsman.
Meet Daniel Steven
Daniel N. Steven, LLC
Daniel N. Steven is an attorney licensed in Maryland and the District of Columbia. with many years of experience in complex estate planning and Elder Law. He is rated by Martindale-Hubbell as an AV Preeminent 5.0 out of 5 rated attorney.
(301) *** ****
Learn more
Tell us about your legal issue and we will put you in touch with Daniel Steven.
Meet Evan Farr
Farr Law Firm
In practice since 1987, Fairfax Attorney Evan Farr is widely recognized as one of the leading Elder Law, Estate Planning, and Specials Needs attorneys in Virginia and one of foremost experts in the Country in the field of Medicaid Asset Protection and related Trusts. Evan Farr has been quoted or cited as an expert by n...
(703) *** ****
Learn more
Tell us about your legal issue and we will put you in touch with Evan Farr.
The Center for Retirement Research of Boston College has compiled a chart comparing the candidates on their proposed Social Security changes. Four GOP candidates, including Donald Trump and Carly Fiorina, have not proposed changes to the program.
To view the chart, click here.
Last Modified: 01/22/2016