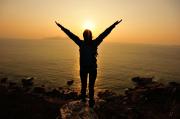 If you are single, you may not think you need to plan your estate, but single people are in as much need of a plan as anyone else. Estate planning not only involves determining where your assets will go when you die -- it also helps you plan for what will happen should you become incapacitated, perhaps as the result of a stroke, dementia, or injury. If you don't make a plan, you will have no say in what happens to you or your assets.
Without a properly executed will in place when you die, your estate will be distributed according to state law. If you are single, most states provide that your estate will go to your children, parents, or other living relatives. If you have absolutely no living relatives, then your estate will go to the state. This may not be what you want to have happen to your assets. You may have charities, close friends, or particular relatives that you want to provide for after your death.
Local Elder Law Attorneys in Ashburn, VA
Meet Loretta Williams
Hale Ball Carlson Baumgartner Murphy PLC
Loretta Morris Williams is a certified elder law attorney by the National Elder Law Foundation. Ms. Williams was admitted to the Council of Advanced Practitioners, National Academy of Elder Law Attorneys (NAELA) in 2012. She serves as President of the Virginia Academy of Elder Law Attorneys. Ms. Willia...
(703) *** ****
Learn more
Tell us about your legal issue and we will put you in touch with Loretta Williams.
Meet Margaret O'Reilly
Margaret A. O'Reilly, PC
Margaret A. O'Reilly is an estate planning and elder law attorney with over thirty-five years of legal experience. Attorney O'Reilly graduated from Duke University with a degree in psychology, and received her law degree from Northeastern University School of Law in Boston, Massachusetts. For over 15 y...
(703) *** ****
Learn more
Tell us about your legal issue and we will put you in touch with Margaret O'Reilly.
Meet William Fralin
The Estate Planning & Elder Law Firm PC
Bill founded The Estate Planning & Elder Law Firm, P.C. in 1994. Bill limits his practice to the areas of estate planning and administration, incapacity planning, Medicaid, asset protection planning, and elder law. He is one of (15) fifteen attorneys practicing in Virginia, Maryland and the District of Columbia, ce...
(301) *** ****
Learn more
Tell us about your legal issue and we will put you in touch with William Fralin.
If you become incapacitated without any planning, a court will have to determine who will have the authority to handle your finances and make health care decisions for you. The court may not choose the person you would have chosen. In addition, going to court to set up a guardianship is time-consuming and expensive. With proper planning, you can execute a power of attorney and a health care proxy, which gives the people you choose the authority to act on your behalf, as well as an advance directive giving instructions on what type of care you would like. The power of attorney can also dictate exactly what powers the individual has.
Single individuals who are divorced need to make especially certain that the beneficiary designations on their IRAs, life insurance policies, and relevant bank accounts are up to date. If you don't, your ex-spouse could get the funds. And for single people of means, opportunities to avoid state or federal estate taxes can be more limited than for married couples, although advance planning can close the gap.
In short, proper planning is a good idea for everyone. Contact your attorney to help you create an estate plan.
For more information on estate planning, click here.
Last Modified: 01/27/2015