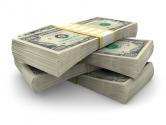 The median cost of a private nursing home room in the United States has increased 4.2 percent to $91,250 a year, according to the 2015 edition of a Cost of Care survey that the insurer Genworth has conducted for the past 12 years. Genworth reports that the median cost of a semi-private room in a nursing home is $80,300, up 3.8 percent from 2014.
The price rise was slightly more modest for assisted living facilities, where the median rate ticked up 2.9 percent, to $3,600 a month. The national median rate for the services of a home health aide was $20 an hour, representing a 1.3 percent increase over 2014, and the cost of adult day care, which provides support services in a protective setting during part of the day, rose from $65 to $69 a day.
Local Elder Law Attorneys in Ashburn, VA
Meet Margaret O'Reilly
Margaret A. O'Reilly, PC
Margaret A. O'Reilly is an estate planning and elder law attorney with over thirty-five years of legal experience. Attorney O'Reilly graduated from Duke University with a degree in psychology, and received her law degree from Northeastern University School of Law in Boston, Massachusetts. For over 15 y...
(703) *** ****
Learn more
Tell us about your legal issue and we will put you in touch with Margaret O'Reilly.
Meet Samantha Fredieu
Hale Ball Carlson Baumgartner Murphy PLC
Attorney Samantha Simmons Fredieu is an associate at Hale Ball. Ms. Fredieu graduated magna cum laude from Vermont Law School where she was the symposium editor on the Vermont Law Review, a production editor on the Vermont Journal of Environmental Law, and a member of the Moot Court Advisory Board. She has clerked for...
(703) *** ****
Learn more
Tell us about your legal issue and we will put you in touch with Samantha Fredieu.
Meet John Laster
Law Offices of John L. Laster
John Laster is a lawyer licensed to practice in Virginia, Maryland and the District of Columbia. He limits his practice to wealth transfer planning, trusts, wills, powers of attorney, health care decision-making issues, estate administration and related tax, elder law and disability concerns. Listed in The Best Lawyers...
(703) *** ****
Learn more
Tell us about your legal issue and we will put you in touch with John Laster.
Once again, Alaska was the costliest state for nursing home care, with the median annual cost of a private room totaling $281,415. Oklahoma again was found to be the most affordable state, with a median annual cost of a private room of $60,225.
The 2015 survey was based on responses from more than 15,000 nursing homes, assisted living facilities, adult day health facilities and home care providers. The survey was conducted by phone during January and February of 2015.
For more on Genworth's 2015 Cost of Care Survey, including costs for your state, click here.
For more articles on senior living, including alternatives to nursing homes, click here.
Last Modified: 04/10/2015