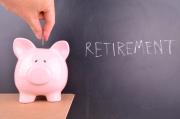 Workers in some states will soon have another option to save for retirement. California is the latest state to pass a law that establishes state-run retirement plans for workers who do not have a plan through their employer. A handful of other states already have similar laws on the books, and the Obama administration has issued a regulation to encourage more states to set up retirement plans.
The California law requires businesses with at least five employees to participate in the state plan if they don't already offer a 401(k) or other retirement plan. Workers will be automatically enrolled in the plan and contribute 3 percent of their pay, but they have the option to opt out or change their contribution amount. Unlike with a 401(k), employers cannot contribute to the plan.
Local Elder Law Attorneys in Ashburn, VA
Meet Loretta Williams
Hale Ball Carlson Baumgartner Murphy PLC
Loretta Morris Williams is a certified elder law attorney by the National Elder Law Foundation. Ms. Williams was admitted to the Council of Advanced Practitioners, National Academy of Elder Law Attorneys (NAELA) in 2012. She serves as President of the Virginia Academy of Elder Law Attorneys. Ms. Willia...
(703) *** ****
Learn more
Tell us about your legal issue and we will put you in touch with Loretta Williams.
Meet Daniel Steven
Daniel N. Steven, LLC
Daniel N. Steven is an attorney licensed in Maryland and the District of Columbia. with many years of experience in complex estate planning and Elder Law. He is rated by Martindale-Hubbell as an AV Preeminent 5.0 out of 5 rated attorney.
(301) *** ****
Learn more
Tell us about your legal issue and we will put you in touch with Daniel Steven.
Meet Margaret O'Reilly
Margaret A. O'Reilly, PC
Margaret A. O'Reilly is an estate planning and elder law attorney with over thirty-five years of legal experience. Attorney O'Reilly graduated from Duke University with a degree in psychology, and received her law degree from Northeastern University School of Law in Boston, Massachusetts. For over 15 y...
(703) *** ****
Learn more
Tell us about your legal issue and we will put you in touch with Margaret O'Reilly.
Connecticut, Illinois, Maryland, and Oregon have all passed laws that create retirement plans for private-sector workers. Massachusetts has a law providing retirement plans to nonprofit employees and is studying the feasibility of one for all private-sector employees. Both Washington and New Jersey are establishing state-run online marketplaces that offer low-cost retirement savings plans to small businesses. Several other states are considering bills that would set up their own state-run plans. For more information on what states are doing, click here.
The U.S. Department of Labor in August 2016 issued regulations that make it easier for states and large cities to set up savings plans. The regulations provide a road map to creating a retirement savings plan that won't conflict with federal law regarding pension plans. These regulations are the latest effort by the Obama administration to encourage people to save. In 2014, the administration established the myRA savings program, a starter investment account aimed at low- and middle- income workers.
For more information about state-run retirement plans, go here: http://www.cnbc.com/2016/08/19/california-set-to-join-states-offering-retirement-plans.html
Last Modified: 10/26/2016