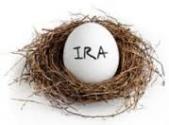 Do you want to use your IRA to help a charity, but also benefit your heirs? Instead of leaving your IRA directly to your children, you can leave it to a charitable remainder unitrust (CRUT) while still benefiting your children. With rules about inherited IRAs potentially in flux, this may be an attractive estate planning option.
Currently, when a non-spouse inherits an IRA, the beneficiary can choose to "stretch" out the IRA by taking distributions over his or her lifetime and passing what is left onto future generations. This allows the money to grow tax-deferred over the course of the beneficiary's life and to be passed on to his or her beneficiaries.
Local Elder Law Attorneys in Ashburn, VA
Meet John Laster
Law Offices of John L. Laster
John Laster is a lawyer licensed to practice in Virginia, Maryland and the District of Columbia. He limits his practice to wealth transfer planning, trusts, wills, powers of attorney, health care decision-making issues, estate administration and related tax, elder law and disability concerns. Listed in The Best Lawyers...
(703) *** ****
Learn more
Tell us about your legal issue and we will put you in touch with John Laster.
Meet Daniel Steven
Daniel N. Steven, LLC
Daniel N. Steven is an attorney licensed in Maryland and the District of Columbia. with many years of experience in complex estate planning and Elder Law. He is rated by Martindale-Hubbell as an AV Preeminent 5.0 out of 5 rated attorney.
(301) *** ****
Learn more
Tell us about your legal issue and we will put you in touch with Daniel Steven.
Meet Ron Landsman
Landsman Law Group
Ron M. Landsman has been practicing elder law since 1983, before it was known as elder law, originally with Landsman and Laster, Washington, D.C., then Landsman, Eakes and Laster, also in Arlington, VA, and since 1990 in his own practice in Montgomery County, Maryland. He has been among the most active members of the...
(240) *** ****
Learn more
Tell us about your legal issue and we will put you in touch with Ron Landsman.
While a stretch IRA can be a good deal for your beneficiaries, it isn't always taken advantage of. If the inherited IRA isn't retitled properly, the IRA will have to be liquidated. In addition, it may not be an option for much longer because both Congress and President Obama have proposed changing the law to limit distributions to non-spousal beneficiaries to five years.
Instead of leaving an IRA directly to your heirs, an alternative is to leave the IRA to a CRUT. A CRUT is an irrevocable trust that provides the beneficiaries with income for a set number of years or for life. The beneficiaries receive a set percentage from the trust during their lifetime. When they die, the remainder in the trust goes to the charity (or charities) of your choice.
To name a CRUT as the beneficiary of an IRA, you must first put a provision in your will creating the CRUT. This needs to be done by an attorney. Then you can change the beneficiary on the IRA to the CRUT. While your heirs may receive less money overall than if they had stretched out the IRA, they should receive more money than if they were required to cash out the IRA after five years. Naming a CRUT as a beneficiary on an IRA also has positive estate tax implications. The estate will receive a deduction based on the remainder interest of the CRUT.
If you are interested in creating a CRUT, contact your attorney.
Last Modified: 03/24/2016