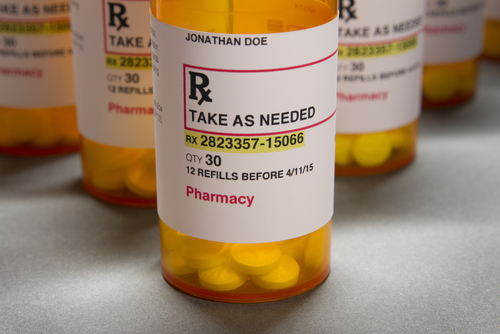 If your Medicare drug plan denies coverage for a drug you need, you don't have to simply accept it. There are several steps you can take to fight the decision.
The insurers offering Medicare drug plans choose the medicines -- both brand-name and generic -- that they will include in a plan's "formulary," the roster of drugs the plan covers and will pay for that changes year-to-year. If a drug you need is not in the plan's formulary or has been dropped from the formulary, the plan can deny coverage. Plans may also charge more for a drug than you think you should have to pay or deny you coverage for a drug in the formulary because it doesn't believe you need the drug. If any of these things happens, you can appeal the decision.
Local Elder Law Attorneys in Ashburn, VA
Meet Jean Ball
Hale Ball Carlson Baumgartner Murphy PLC
Jean Galloway Ball is certified in Elder Law by the National Elder Law Foundation. She is a 1977 honors graduate of the National Law Center, George Washington University, and she did her undergraduate work at the University of California at Berkeley, graduating Phi Beta Kappa in 1971. She is admitted to practice in Vir...
(703) *** ****
Learn more
Tell us about your legal issue and we will put you in touch with Jean Ball.
Meet Margaret O'Reilly
Margaret A. O'Reilly, PC
Margaret A. O'Reilly is an estate planning and elder law attorney with over thirty-five years of legal experience. Attorney O'Reilly graduated from Duke University with a degree in psychology, and received her law degree from Northeastern University School of Law in Boston, Massachusetts. For over 15 y...
(703) *** ****
Learn more
Tell us about your legal issue and we will put you in touch with Margaret O'Reilly.
Meet Samantha Fredieu
Hale Ball Carlson Baumgartner Murphy PLC
Attorney Samantha Simmons Fredieu is an associate at Hale Ball. Ms. Fredieu graduated magna cum laude from Vermont Law School where she was the symposium editor on the Vermont Law Review, a production editor on the Vermont Journal of Environmental Law, and a member of the Moot Court Advisory Board. She has clerked for...
(703) *** ****
Learn more
Tell us about your legal issue and we will put you in touch with Samantha Fredieu.
Before you can start the formal appeals process, you need to file an exception request with your plan. The plan should provide instructions on how to request an exception. The plan must respond within 72 hours or 24 hours if your doctor explains that waiting 72 hours would be detrimental to your health. If your exception is denied, the plan should send you a written denial-of-coverage notice and a five-step appeals process can begin.
The first step in appealing a coverage determination is to go back to the insurer and ask for a redetermination, following the instructions provided by your plan. You should submit a statement from your doctor or prescriber that explains why you need the drug you are requesting, along with any medical records to support your argument. If your doctor informs the plan that you need an expedited decision due to your health, the plan must notify you within 72 hours. For a standard redetermination, the plan must notify you within seven days.
If you disagree with the drug plan's decision, you have the right to reconsideration by an independent board. To request reconsideration, follow the instructions in the written redetermination notice you receive from the insurer. You have 60 days from the redetermination notice to request reconsideration. An independent review entity (IRE) will review the case and issue a decision either within 72 hours or seven days. If you receive a negative decision, you can keep appealing.
The third level of appeal is to request a hearing with an administrative law judge (ALJ), which allows you to present your case either over the phone or in person. To request a hearing, the amount in controversy must be at least $160 (in 2018). The amount in controversy is calculated by subtracting any amount already covered under Part D, and any deductible, co-payments, and coinsurance amounts applicable to the Part D drug at issue, from the projected value of the drug benefits in dispute. Your request for a hearing must be sent in writing to the Office of Medicare Hearings and Appeals (OMHA). The ALJ is supposed to issue an expedited decision within 10 days or a standard decision within 90 days.
If the ALJ does not rule in your favor, the next step is a review by the Medicare Appeals Council. The appeal form must be filed within 60 days after the ALJ's decision. You will need a statement explaining why you disagree with the ALJ's decision. The appeals council will issue an expedited decision in 10 days or a standard decision within 90 days.
The final step is review by a federal district court. To be able to request review, the amount in controversy must be $1,600 (in 2018). Follow the directions in the letter from the appeals council and file the request in writing within 60 calendar days.
Last Modified: 05/31/2018