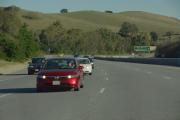 For better or for worse, our current culture is very car-dependant; in many places, cars are the only convenient link to the outside world. Unfortunately, as people age, driving can become more difficult and more dangerous. The elderly drive less, but have more crashes per mile than younger drivers. This is partially because elderly individuals are more likely to be affected by poor eyesight, chronic disease, and medications that might impair driving.
States vary widely on how they treat older drivers. (For information each state's license renewal procedures, click here.) While no state will revoke a driver's license based only on the driver's age, some states put restrictions on license renewals for elderly drivers. Other states do not differentiate based on age, and still others have fewer requirements for older drivers.
Local Elder Law Attorneys in Ashburn, VA
Meet Judith Mitnick
Needham Mitnick & Pollack, PLC
Judith Mtinick is well known for acting as a guardian, conservator, trustee or agent on behalf of clients or by court appointment. This experience gives her a wide perspective and extensive practical knowledge that she uses when advising clients in drafting their planning documents. Her experience, as a court appointed...
(703) *** ****
Learn more
Tell us about your legal issue and we will put you in touch with Judith Mitnick.
Meet Margaret O'Reilly
Margaret A. O'Reilly, PC
Margaret A. O'Reilly is an estate planning and elder law attorney with over thirty-five years of legal experience. Attorney O'Reilly graduated from Duke University with a degree in psychology, and received her law degree from Northeastern University School of Law in Boston, Massachusetts. For over 15 y...
(703) *** ****
Learn more
Tell us about your legal issue and we will put you in touch with Margaret O'Reilly.
Meet Daniel Steven
Daniel N. Steven, LLC
Daniel N. Steven is an attorney licensed in Maryland and the District of Columbia. with many years of experience in complex estate planning and Elder Law. He is rated by Martindale-Hubbell as an AV Preeminent 5.0 out of 5 rated attorney.
(301) *** ****
Learn more
Tell us about your legal issue and we will put you in touch with Daniel Steven.
The states that put restrictions on license renewals do so in a number of ways. Many have accelerated renewal periods for people over a certain age. These periods can vary widely. For example, Arizona requires everyone age 65 and older to renew their license every five years as opposed to every 12 years for people under age 65. Illinois has a 4-year renewal period, but the period shortens to two years if the driver is between the ages of 81 and 86, and then to 1 year if the driver is age 87 or older.
Some states require elderly drivers to take a vision test when renewing a license. Another way states monitor older drivers is by not allowing drivers over a certain age to renew their licenses by mail. Finally, Illinois requires a road test if the driver is 75 years old or older.
While not all states put restrictions on license renewals, all state Departments of Motor Vehicles, Highway Safety, or Transportation have an office where a family member or doctor can make a referral about an unsafe driver. The state office will investigate the claim, and the driver may have to take a road test. Doctors are generally not required to report patients they feel are unsafe. In California, however, doctors must report demented patients and in California and a few other states doctors must report patients with epilepsy.
For information on state license renewal procedures, go to: http://www.iihs.org/iihs/topics/laws/olderdrivers?topicName=older-drivers
For an article on confronting an aging driver, go here: https://www.elderlawanswers.com/confronting-an-aging-and-unsafe-driver-3766
Last Modified: 05/26/2017