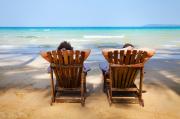 As more people consider retiring abroad, questions are arising about how an overseas retirement will affect long-term care insurance benefits. If you are planning to relocate out of the country and want to purchase or already have long-term care insurance, the best advice is to read the fine print on your policy.
Not all long-term care insurance policies cover care in other countries, and even if care is covered, the benefits are often more limited. Some companies will pay benefits overseas, but for a lesser amount than if you are getting care in the United States. For example, one insurer pays up to 50 percent of the nursing home benefit purchased for care received outside the United States. Other companies provide full benefits, but for a limited time (for example, one year). Once you reach the limit, you'll have to move back to the U.S. to continue your remaining coverage. Still other companies limit both the benefit and the time covered, or they may cover you only if you relocate to an English-speaking country.
Local Elder Law Attorneys in Ashburn, VA
Meet Samantha Fredieu
Hale Ball Carlson Baumgartner Murphy PLC
Attorney Samantha Simmons Fredieu is an associate at Hale Ball. Ms. Fredieu graduated magna cum laude from Vermont Law School where she was the symposium editor on the Vermont Law Review, a production editor on the Vermont Journal of Environmental Law, and a member of the Moot Court Advisory Board. She has clerked for...
(703) *** ****
Learn more
Tell us about your legal issue and we will put you in touch with Samantha Fredieu.
Meet Margaret O'Reilly
Margaret A. O'Reilly, PC
Margaret A. O'Reilly is an estate planning and elder law attorney with over thirty-five years of legal experience. Attorney O'Reilly graduated from Duke University with a degree in psychology, and received her law degree from Northeastern University School of Law in Boston, Massachusetts. For over 15 y...
(703) *** ****
Learn more
Tell us about your legal issue and we will put you in touch with Margaret O'Reilly.
Meet William Fralin
The Estate Planning & Elder Law Firm PC
Bill founded The Estate Planning & Elder Law Firm, P.C. in 1994. Bill limits his practice to the areas of estate planning and administration, incapacity planning, Medicaid, asset protection planning, and elder law. He is one of (15) fifteen attorneys practicing in Virginia, Maryland and the District of Columbia, ce...
(301) *** ****
Learn more
Tell us about your legal issue and we will put you in touch with William Fralin.
To find out whether your policy covers long-term care in other countries, first look at the exclusions. Next look for a section called "international benefits" or "out of country coverage." If your policy does limit care overseas, you shouldn't cancel it immediately because it can be hard to get coverage again. Talk to your insurance agent, attorney or financial advisor first. Instead of cancelling, it may make sense to lower your premium by reducing your benefits.
For more information on what to consider before moving to another country, click here.
For more about long-term care insurance, click here.
Last Modified: 02/27/2015