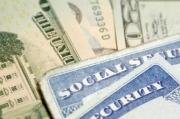 The federal budget agreement that President Obama signed into law November 2, 2015, spells the end to two Social Security strategies that some spouses have used to maximize benefits. The strategies were worth tens of thousands of dollars over a lifetime for some couples and their impending demise may require beneficiaries to take action before the changes take effect or reconsider their retirement plans.
According to Social Security's rules, the spouse of a worker cannot claim a spousal benefit unless the worker has applied for Social Security benefits. Currently, a worker is able to file for Social Security benefits at full retirement age, which is now 66, and then suspend benefits. This strategy -- called "File and Suspend" -- allows the worker's spouse to begin receiving spousal benefits while the worker postpones receiving benefits. The longer the worker delays retirement, the more delayed retirement credits he or she will accumulate (up to age 70), resulting in a larger Social Security check.
Local Elder Law Attorneys in Ashburn, VA
Meet Ron Landsman
Ron M. Landsman, P.A.
Ron M. Landsman has been practicing elder law since 1983, before it was known as elder law, originally with Landsman and Laster, Washington, D.C., then Landsman, Eakes and Laster, also in Arlington, VA, and since 1990 in his own practice in Montgomery County, Maryland. He has been among the most active members of the...
(240) *** ****
Learn more
Tell us about your legal issue and we will put you in touch with Ron Landsman.
Meet Judith Mitnick
Needham Mitnick & Pollack, PLC
Judith Mtinick is well known for acting as a guardian, conservator, trustee or agent on behalf of clients or by court appointment. This experience gives her a wide perspective and extensive practical knowledge that she uses when advising clients in drafting their planning documents. Her experience, as a court appointed...
(703) *** ****
Learn more
Tell us about your legal issue and we will put you in touch with Judith Mitnick.
Meet Loretta Williams
Hale Ball Carlson Baumgartner Murphy PLC
Loretta Morris Williams is a certified elder law attorney by the National Elder Law Foundation. Ms. Williams was admitted to the Council of Advanced Practitioners, National Academy of Elder Law Attorneys (NAELA) in 2012. She serves as President of the Virginia Academy of Elder Law Attorneys. Ms. Willia...
(703) *** ****
Learn more
Tell us about your legal issue and we will put you in touch with Loretta Williams.
Under the new law, a spouse cannot begin receiving benefits until the worker is actually receiving benefits, too. Workers can still file and suspend, but spouses (or other dependents, including minor and disabled children) cannot receive benefits during the suspension. The law will take effect on April 30, 2016, but it does not affect workers who have already filed and suspended benefits. Workers who are at least 66 or will turn 66 before the effective date of the law may still file and suspend in order to trigger benefits for their spouse.
The law also changes another rule that allows a spouse who takes benefits at full retirement age to choose whether to take spousal benefits or benefits on his or her own record. This strategy – commonly known as "Claim Now, Claim More Later" -- allows a higher-earning spouse to claim a spousal benefit at full retirement age. Then at 70, the higher-earning spouse would claim the maximum amount of his or her retirement benefit and stop receiving the spousal benefit.
If you are 62 or older by the end of 2015, you will still be able to choose which benefit you want at your full retirement age. Under the new law, when workers who are not 62 by the end of 2015 apply for spousal benefits, Social Security will assume it is also an application for benefits on the worker's record. The worker is eligible for the higher benefit, but he or she can't choose to take just the spousal benefits and allow his or her own benefits to keep increasing until age 70. This new rule does not apply to survivor's benefits. A surviving spouse will still be able to choose to take survivor's benefits first and then switch to retirement benefits later if the retirement benefit is larger.
Contact your elder law attorney or financial advisor to determine if you should take any action before the new rules become law.
For more information on who is affected by the rules, click here.
For questions and answers on the changes, click here.
Last Modified: 11/19/2015