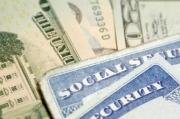 Social Security benefits will rise only slightly in 2017. This follows no increase in benefits in 2016 and small increases for many of the previous years. The small bump in 2017 will likely be eaten up by higher Medicare Part B premiums.
The nation's more than 65 million Social Security recipients will get a 0.3 percent cost of living increase in payments in 2017. This is expected to raise the monthly payment for the typical beneficiary by $4. Cost of living increases are tied to the consumer price index, and low inflation rates and gas prices means smaller increases. The cost of living change also affects the maximum amount of earnings subject to the Social Security tax, which will increase to $127,200 from $118,500.
Local Elder Law Attorneys in Ashburn, VA
Meet Ron Landsman
Ron M. Landsman, P.A.
Ron M. Landsman has been practicing elder law since 1983, before it was known as elder law, originally with Landsman and Laster, Washington, D.C., then Landsman, Eakes and Laster, also in Arlington, VA, and since 1990 in his own practice in Montgomery County, Maryland. He has been among the most active members of the...
(240) *** ****
Learn more
Tell us about your legal issue and we will put you in touch with Ron Landsman.
Meet Judith Mitnick
Needham Mitnick & Pollack, PLC
Judith Mtinick is well known for acting as a guardian, conservator, trustee or agent on behalf of clients or by court appointment. This experience gives her a wide perspective and extensive practical knowledge that she uses when advising clients in drafting their planning documents. Her experience, as a court appointed...
(703) *** ****
Learn more
Tell us about your legal issue and we will put you in touch with Judith Mitnick.
Meet John Laster
Law Offices of John L. Laster
John Laster is a lawyer licensed to practice in Virginia, Maryland and the District of Columbia. He limits his practice to wealth transfer planning, trusts, wills, powers of attorney, health care decision-making issues, estate administration and related tax, elder law and disability concerns. Listed in The Best Lawyers...
(703) *** ****
Learn more
Tell us about your legal issue and we will put you in touch with John Laster.
The small increase in benefits means that some seniors may face a large hike in Medicare premiums. Most elderly and disabled people have their Medicare Part B premiums deducted from their monthly Social Security checks. For these individuals, if Social Security benefits don't rise, Medicare premiums can't either. But this "hold harmless" provision does not apply to about 30 percent of Medicare beneficiaries: those enrolled in Medicare but who are not yet receiving Social Security, new Medicare beneficiaries, seniors earning more than $85,000 a year, and "dual eligibles" who get both Medicare and Medicaid benefits.
Medicare premium increases have not been announced yet, but projections point to a 22 percent increase for the monthly Part B premium. The premium increase is so steep because another law says that premiums must cover increases in Medicare costs. With 70 percent of Medicare recipients shielded from any premium increase because Social Security benefits are only rising slightly, the entire obligation of paying for the increased Medicare costs is falling on the other 30 percent who are not protected from premium increases.
Last year Congress stepped in and loaned money to Medicare to help cover the premium increase. Advocacy groups are calling on Congress to do something similar this year. However, Congress is not in session until after the election, which means it will not be able to act quickly.
For 2017, the monthly federal Supplemental Security Income (SSI) payment standard will be $735 for an individual and $1,103 for a couple.
For a complete list of the 2017 Social Security benefit levels, click here.
For more information about the increase, click here.
Last Modified: 10/21/2016