The Web's Most Trusted Long-Term Care and Planning Resource
Search
for Elder Law Attorneys
Health Care Decisions Articles
Just as we create estate plans for our eventual demise, we also need to plan ahead for the possibility that we will become sick and unable to make our own medical decisions.
Read article

»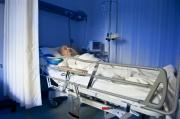 The traditional way to communicate one's wishes is through an advance directive, and a growing number of Americans have these documents. But while advance directives are a good start, by themselves they may not guarantee that your wishes will be followed.
Read article

»
Assisted suicide is a controversial topic, but what exactly does the law say?
Read article

»
The long legal battle over the fate of Terri Schiavo cast a much-needed spotlight on the importance of medical direc...
Read article

»
The American Bar Association's leading expert on laws affecting the elderly explains how to ensure that your e...
Read article

»
State laws governing "advance directives" erect many barriers that make it difficult or impossible for individuals ...
Read article

»
Because the individuals will have to coordinate your care, it is important to pick two people who will get along ...
Read article

»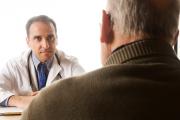 Medicare has made discussions with health care providers about end-of-life options a covered benefit.
Read article

»